Skip to content
Skip to main menu
Event Live 2020 - Vegan Rosh HaShanah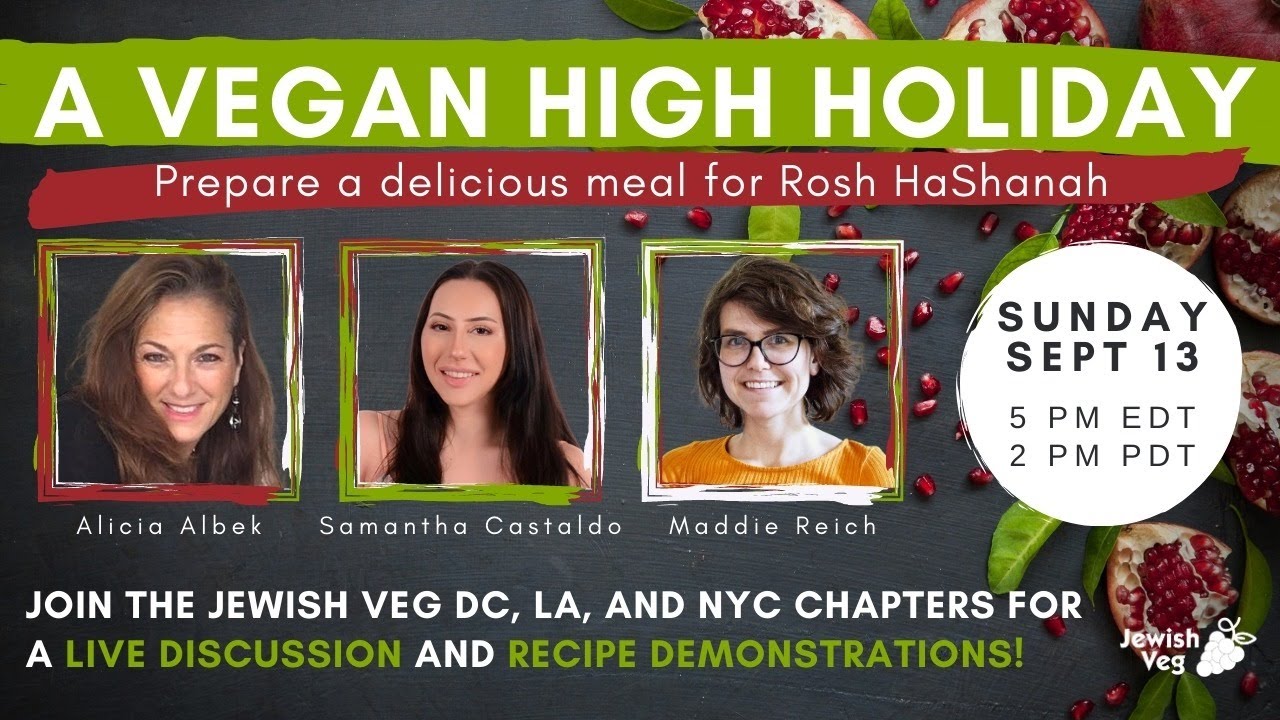 A Vegan High Holiday: Preparing a Delicious Meal for Rosh HaShanah
Sunday, September 13, 2020
5:00 PM ET
What are you cooking for the High Holidays this year? 
Leaders from our Jewish Veg chapters in DC, LA, and NYC share their ideas and inspiration as they demonstrate a complete vegan menu for Rosh HaShanah. Start the new year right with a delicious, healthy meal and hear from our members how they celebrate Rosh HaShanah as vegans. Download all the recipes here.
This new year celebration will be like no other, but as a community we can make it happy and the healthiest ever.

This event is supported by our pandemic-free world campaign partner v-dog, which makes a complete and balanced vegan kibble that's not just nourishing for your dog but gentle on the earth's resources. To learn about v-dog and their kind and healthy products, visit v-dog.com.
To partner with us on this campaign, please contact Michael Gribov for more information.